Ice compress can awaken the facial skin, quickly promote the metabolism of skin cells, and accelerate the microcirculation of blood. Not only does it invigorate the facial muscle tissue, but it also makes the skin become firm.  Ice compress can play a good effect of shrinking pores and improving the coarse hair control. The following product I recommend is a massage roller which can be used ice compress. This ice roller can be used not only for face, also for eyes, arms, legs or back. The roller and handle were made of metal.
New Design Beauty tool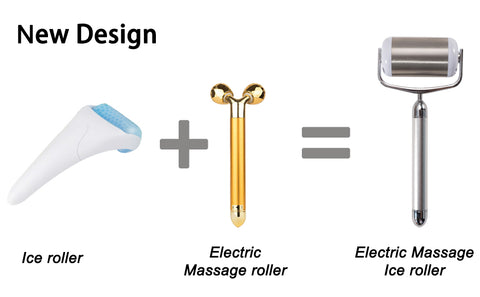 Our team always focus on beauty tools. Both ice roller and electric massage roller were popular in market. Many Amirce followers told us, they would like to a new nice roller tool. Therefore we design this electric ice roller.
Development History of Cold Therapy Products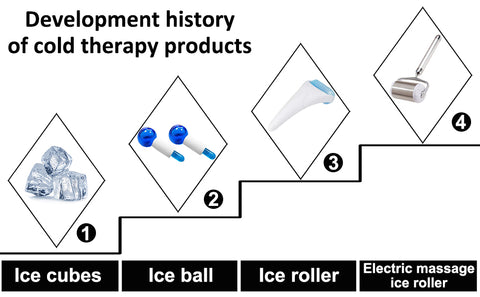 The development of cold therapy has gone through these processes. Ice cubes, ice ball and ice roller. For this electric massage ice roller, this is unique over the world.
Attention
Ice compress can also be used in beauty and has calming and analgesic effects. Ice application can also improve facial redness and swelling, making the skin moisturizing and elastic. But the ice should not last too long, for no more than 20 minutes. Because facial face skin is very fragile, we should avoid to suffer too cold or overheat stimulation. 
In order to facilitate consumers to buy, we have opened a multi-channel purchase. You can buy it not only on the official website, but also on Amazon. If you have any questions, please leave a comment below or contact the staff. We are very happy to answer your questions.