Face Slimming Strap can be stretched and suitable for most face shape, such as facial skin, chin, etc. The product is used to make face symmetrical and evenly smooth, avoid the secondary damage of skin. The unique structure of this face lift is not limited to face shape, but it can lift and lift your skin easily.
Highlights of the product
New design:The new slimming strap is an inflatable device. There are two airbags on both sides of the cheeks, which can let you deflate and reduce pressure anytime and anywhere to avoid strangulation. At the same time, the stronger air pressure can greatly increase the correction intensity. The air pump can also be disassembled at any time, and you can choose the pressure you want to achieve the shaping effect.
Skin-friendly material:This face slimming strap uses diving material, which is elastic, comfortable and breathable. The material will not cause any allergic reactions. The finger-shaped Velcro makes the slimming strap firmer on the face and can be adjusted according to the size of the head which ranges from 55cm to 65cm(21.6-25.6inches).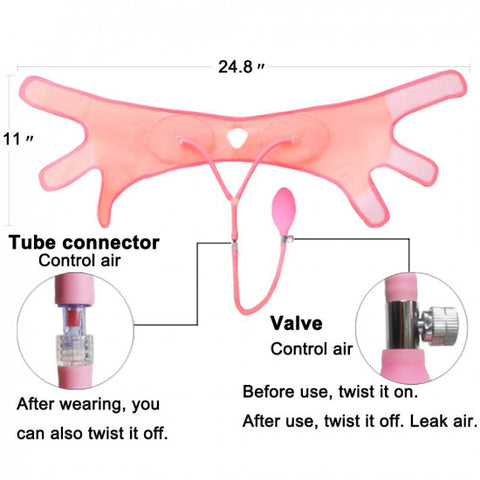 Anti-aging:The face slimming strap can give you a perfect V-shaped chin, eliminate wrinkles, and effectively lift facial muscles. Simple physical adjustment, no side effects.
Easy to use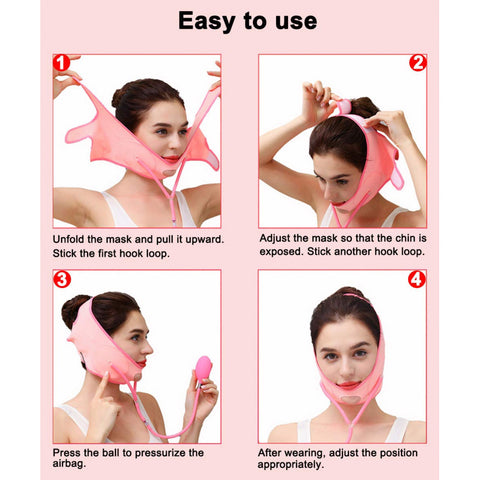 The effect of it
This slimming strap is suitable for anyone. It can stimulate blood circulation, so that your skin will have obvious changes in a short time, and it can also quickly eliminate edema in the morning.
You can enjoy your face-lifting process anytime and anywhere. In your free time, wear it for half an hour every day, and you will soon see the effect of face-lifting.
In order to facilitate consumers to buy, we have opened a multi-channel purchase. You can buy it not only on the official website, but also on Amazon. If you have any questions, please leave a comment below or contact the staff. We are very happy to answer your questions.