Not your typical gua sha facial tools, this hollow metal gua sha is coupled with massage balls. Daily use of this gua sha massage tool, you can feel obvious change. The gua sha tool is great for using on your body, massage neck, shoulder, forehead, etc..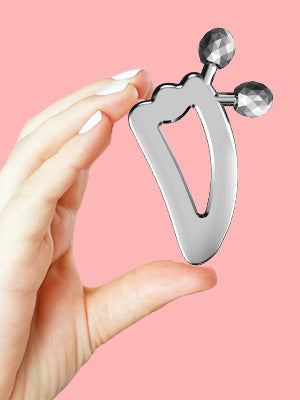 2 IN 1 FACIAL MASSAGER
Give your skin more care
The gua sha tool is made of stainless steel. The corner and surface of the gua sha facial tool is smooth. It is sturdy and not easy to rust, you can use it with no worry. The gua sha tool is combined with face roller, you can feel your skin be squeezed better and lift your face more effectively. 
How to use
Put the gua sha tool in the refrigerator for 10-20 min before using. Wash your face with facial cleanser. Apply the skin care products on your face, such as lotion, essence, serum, facial mask, etc.. Then, use the face roller or gua sha massage tool to massage your face, neck. The face roller is handheld size, you can take it with you in your bag without take any space.
Benefit of gua sha
Relieve fatigue and firm skin
Lift your face and shape your contour
Accelerate metabolism
Strength skin care products absorption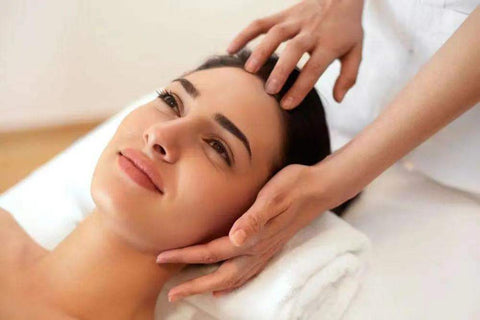 The facial massage has many benefits for women. You can just relax yourself and enjoy the peaceful time. At the same time, the facial massage can bring you a younger and shinier face. The gua sha facial tool is a wonderful gift for your friends and family who is interested in facial beauty.
In order to facilitate consumers to buy, we have opened a multi-channel purchase. You can buy it not only on the official website, but also on Amazon. If you have any questions, please leave a comment below or contact the staff. We are very happy to answer your questions.