I believe nobody doesn't want to be beautiful, especially for woman. Everyone has the heart of loving beauty. Beauty is not wrong. Sometimes, beauty is an attitude which means we enjoy life. It has nothing to do with age. We put this concept into practice and then launch this product.
 Highlights of the product
360° Free rolling
Just put the rollers on skin and pull or push it. The rollers can free roll on skin. You will get cool and comfortable feelings.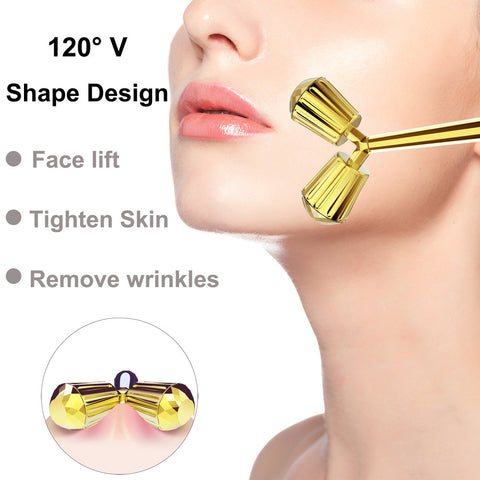 The use method of the massager
Before using a massager, the first thing we need to do is to clean the skin, so as to prevent the dirt on the surface of the skin from going deep into the pores.
Use the massage ager to drag from the jaw direction to the cheek from the bottom up, gradually force, can feel a clear sense of extrusion. Slowly use down, you will find that the facial line is more and more smooth, the jaw line is also obviously clear, the whole face is a lot tighter.
Pay attention to the strength of using the massager. Generally, you can feel the skin slightly hot. Of course, it can also be used to massage the shoulder and neck, which can relieve the fatigue of the day, with multiple effects.
Matters need attention:
Massage is appropriate for about ten minutes once.
Please use the skin when it is clean after cleansing and skin care.
Avoid using wounds on your face.
Keep the surface of the tolerance instrument clean. After use, remember to clean the massager.
After washing your face every day, just scroll it from top to bottom and use it for ten minutes to eliminate your double chin. The specially designed Y-word massage bar on the front end can be completely thoroughly massaged for the bridge of the nose or the angle of the face. Massage ager with massage essential oil, can massage not only do not hurt the skin, but also can let the skin enjoy the most gentle care. It can also be a good job of promoting fat metabolism, improve the relaxation of the face. The 3D roller can accelerate the skin metabolism and improve the elasticity on the skin.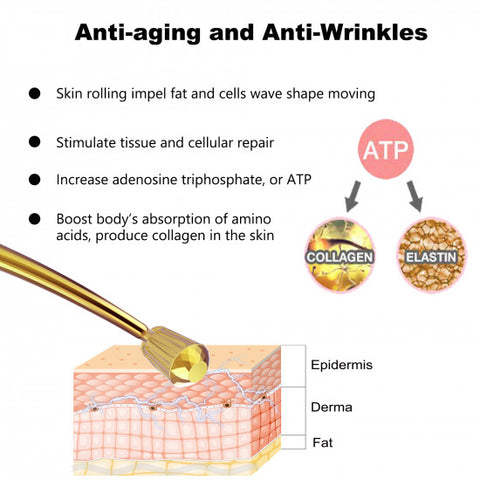 In order to facilitate consumers to buy, we have opened a multi-channel purchase. You can buy it not only on the official website, but also on Amazon. If you have any questions, please leave a comment below or contact the staff. We are very happy to answer your questions.