Are you having various hair problems? Static electricity? Hair knotting? Unsmooth combing? Pulling pain? The product you want to recommend today is a good way to solve these problems.
Yeamon New Design Multi-functional Comb Brush
Three different High-frequency vibration modes.
3 types of massage comb tip and in total 35 tips.
USB rechargeable and waterproof. (Waterproof level, IPX7)
Like mouse shape design, comfortable to hold.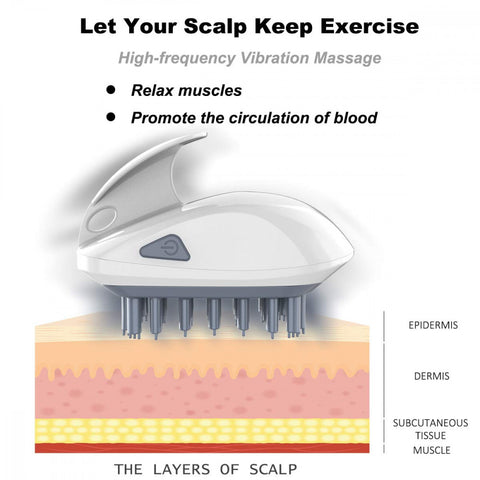 Suitable for different hair styles
Long or short hair
Thick or thin hair
Naturally curly or straight hair
Massaging your hair softly and it will make your hair smooth and shiny. It can keep your scalp healthy.
Wet or dry hair
The soft brush comb can clean hair and you don't need to scratch scalp with nails.That's would be more healthy. 
Deep clean hair and scalp. Regular using, your hair and scalp will be healthier, stronger and cleaner than ever. Massage scalp to ease itchiness and promote blood circulation. Hign frequency vibration can clean scalp more effectively. Using the hair brush about 5 times a week; reducing dandruff a lot.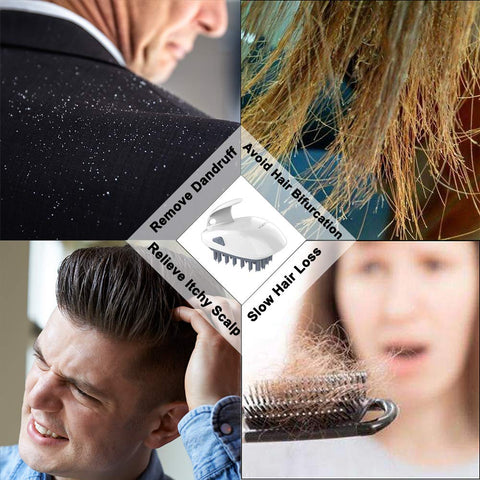 How to use this scalp massser comb?
Step1. Pour your head forward, comb the hair backwards and massage the scalp.
Step2. Then change the left and right sides.
Massage the scalp with massage comb before shampoo, not only can relieve the tight scalp, relax the pressure accumulated all day, but also can first put the dandruff and dirty comb "loose", so that the follow-up shampoo clean cleaner, scalp wounds, pause the scalp massage when sensitive.
Electric massage combs can promote blood circulation and relieve fatigue. Massage comb can promote the blood circulation in the scalp area, but also can effectively prevent excessive scalp oil secretion. In addition, massage comb can effectively relieve fatigue, so that people can achieve a relaxed state, relieve the pressure of work. It also has the effect of reducing blood pressure, which can relieve the symptoms of dizziness, dizziness, and usually has a very good treatment effect for patients with hypertension.
In order to facilitate consumers to buy, we have opened a multi-channel purchase. You can buy it not only on the official website, but also on Amazon. If you have any questions, please leave a comment below or contact the staff. We are very happy to answer your questions.