Are you having various hair problems? Static electricity? Hair knotting? Unsmooth combing? Pulling pain? The product you want to recommend today is a good way to solve these problems.
This wig brush set includes two brushes and a cleaning brush. They help you to take care of your wigs and synthetic wigs. A must have complement for all wigs.
Highlights of the product
Steel Needle Brush
This wig comb brush is made of durable wood and stainless steel needle, which contributes to detangle the hair and style your hair effectively.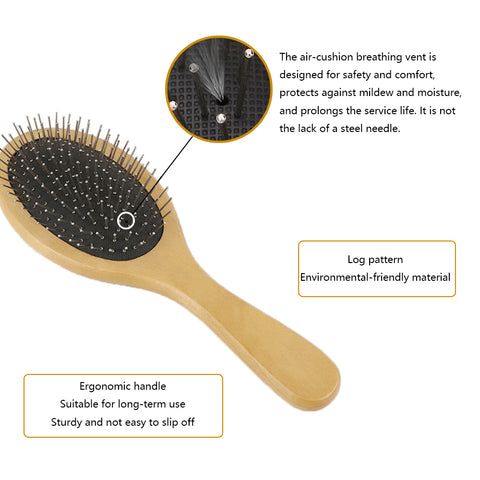 No Snag, No Worries
Whether the wig is thick, short, long, curler, our wig brush can help you arrange your wigs.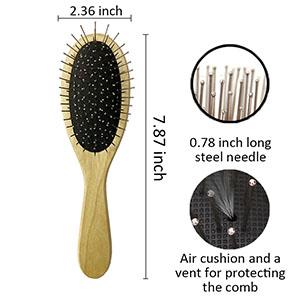 Suitable for different hair styles
Long or short hair
Thick or thin hair
Naturally curly or straight hair
Massaging your hair softly and it will make your hair smooth and shiny. It can keep your scalp healthy.
The soft brush comb can clean hair and you don't need to scratch scalp with nails. That's would be more healthy.
We suggest to take care of your natural hair first, then comb the wig with steel needle brush, and then use a nylon comb after putting the wig on your head. The material we use is different from other products, it can pass through the hair smoothly without pulling the hair off like other type of hair comb. Our comb is very smooth and will not entangle the hair and make it difficult to comb the hair.
In order to facilitate consumers to buy, we have opened a multi-channel purchase. You can buy it not only on the official website, but also on Amazon. If you have any questions, please leave a comment below or contact the staff. We are very happy to answer your questions.