I believe nobody doesn't want to be beautiful, especially for woman. Everyone has the heart of loving beauty. Beauty is not wrong. Sometimes, beauty is an attitude which means we enjoy life. It has nothing to do with age. We put this concept into practice and then launch this product.
Stainless Steel Face Massage Roller
Beauty rollers are not just the hottest trend, but one of the oldest ancient items to massage, soothe and relieve skin.
In fact, because we know how much you love things that make you beautiful, we made the comfortable and cool roller. Pop it in the fridge for an extra relaxed massage.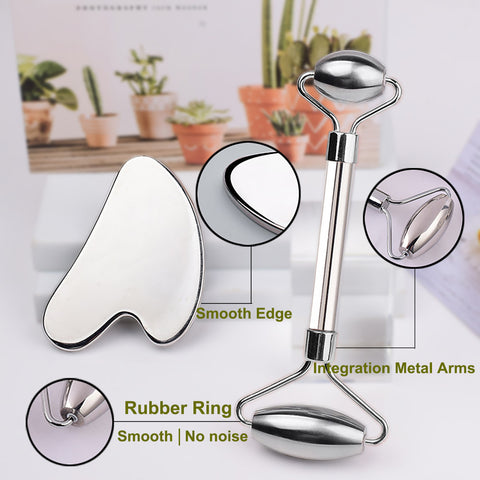 All Stainless Steel Material
Stainless steel make the whole face roller weighty and beautiful. There will be a cool feeling when holding it.
How to use it
Clean your face with a facial cleanser first, and then apply the essence or facial cream. Because facial massage can promote the absorption of the essence.
With the roller, starting on the chin, roll from the center outward and upward on the cheeks. Then work outwards to the sides of the neck.
Guasha board can be used on body, put the esscence on the body part you want and repeatedly scrape from top to bottom and from the inside to the outside.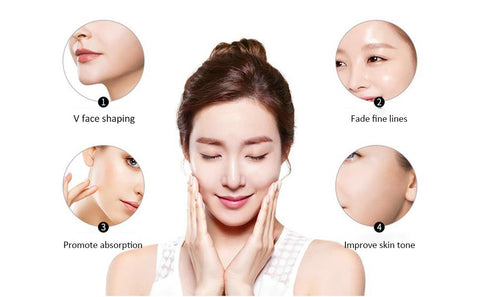 Benefits of massageing face
Face roller promote blood circulation and improve skin condition, as well as relieve stress and keep a elegant mood. Regular use of the roller helps reduce wrinkles and make you more healthier and younger. The metal rollers is the cooling effect, with essence and other lotions, can moisturize the skin.
With a heart of love of beauty, you will not let yourself become sloppy, more will not let their own life like a mess. The time and energy paid to make you bright in front of outsiders. Love of beauty, should not be limited by the age limit, more should not be affected by the secular vision, choose the life way you like, no one can affect you.
In order to facilitate consumers to buy, we have opened a multi-channel purchase. You can buy it not only on the official website, but also on Amazon. If you have any questions, please leave a comment below or contact the staff. We are very happy to answer your questions.